Olivewood Technology exhibiting at TCS&D 2015
Tue, 01 Sep 2015 - Rick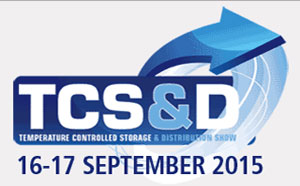 Olivewood will be exhibiting at Temperature Controlled Storage and Distribution on the 16th and 17th September 2015 at Peterborough Arena, UK.
TCS&D is the UK's only dedicated event for professionals involved in the perishable product supply chain, making it the perfect platform to showcase Chil-LED, the only high-power LED light designed specifically for cold storage warehouses.
We will also be exhibiting information about a recently completed cold storage warehouse project for a well-known dairy product producer, where inefficient legacy lighting was replaced by Chil-LED units.
Registration is free, so come and see us on the FSDF pavillion stand FSDF9.
Temperature Controlled Storage and Distribution