Supply Portal
Supply Portal is an Electronic Data Interchange (EDI) hub, used to seamlessly communicate with your clients and suppliers. Supply Portal is a modular system that can be extended to integrate with different data formats used by 3rd parties.
We also provide tailored modules for Supply Portal to be used internally to automate repetitive tasks and save time.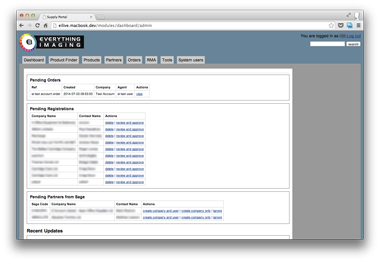 Bespoke Web applications
Olivewood develop bespoke web applications, databases, intranets and extranets to complement or replace your in-house systems.
The software can be cloud-based for external access, or be hosted on your internal servers, to be accessed on the local network through a web interface on desktop, tablet or mobile.
We can also maintain, debug and add new features to your existing web applications, with experience of PHP5, Python/Django and front-end development technologies