Chil-LED Heat Sink Upgrade
13th May 2020 - Simon Leggett
We are excited to launch a new, upgraded radial heat sink for the award-winning Chil-LED lighting system. The revised design is half the weight of the previous version and dissipates 25% more heat, which improves service life. As well as improving the heat sink itself, we have also improved the heat sink mounting system, giving more protection to the internal heat pipes and reducing installation time and complexity.
The new heat sink structure also helps with our development path, heading towards lighter, more powerful, more efficient and more cost-effective versions of the Chil-LED concept.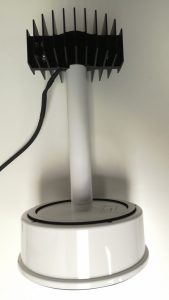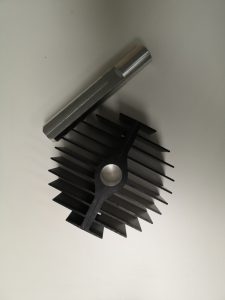 The upgrades on the heat sink follow earlier improvements to the unique installation system, as well as the addition of a membrane valve. The valve allows air to pass through an IP67 membrane which enables the air pressure within the lamp body to balance with external air pressure through repeated temperature cycles. This is particularly important in very low temperature applications, such as freezer stores.