Chil-LED3 Launched!
16th July 2021 - Simon Leggett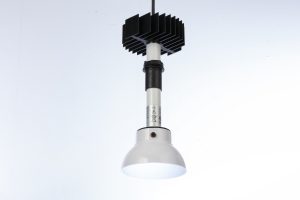 Over the course of the past 18 months, throughout the Coronavirus pandemic, with all of the lockdown issues and restrictions, the engineers at Olivewood kept their heads down and their creative skills sharp. The result? A brand new, totally re-designed generation of our unique Chil-LED light fitting.
What is Chil-LED?
Existing customers will be familiar with the original Chil-LED luminaire, which won the lighting category in the 2015 Energy Awards and which went on to be sold around the world. Originally designed as a solution for lighting cold stores, the Chil-LED concept is optimized for integration with PIR insulated panels in "box in a box" structures. Tthe layout and integration of the system has since proven to be ideal for use throughout the food and pharmaceutical industries, particularly in factories and pack houses where hygiene is paramount.
What has changed?
The new version builds on the original concept, but with a simplified, more compact structure, based on a single light source. The electronics and thermal management are still situated outside the chamber, retaining the key advantages of ease of access to primary components, energy efficiency and simple installation. The lit section, which sits flush with the underside of the ceiling panel, is now even more compact and is now IP67 rated. Although the light emits over 12000 lumens, the lamp head is smaller than a roll of brown packaging tape and is made of smooth white polycarbonate with a silicone glass-free lens.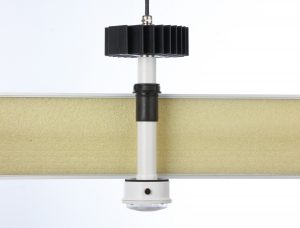 Installation, Options & Accessories
Installation is now easier than ever – a single hole through the panel serves to mount the luminaire in the ceiling panel and to carry the thermal management system and power cables. Integrated gaskets seal the hole from above and below the panel, ensuring that moisture cannot penetrate the panel.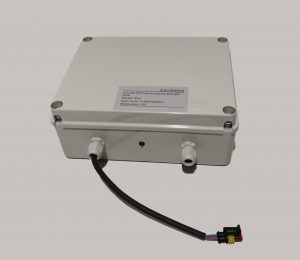 Any Chil-LED3 light fitting can be converted to a 3 hour self test emergency version by replacing the standard driver with an emergency conversion kit, which simply plugs into the luminaire and sits above the ceiling panel at ambient temperature, where it can easily be inspected and maintained as required.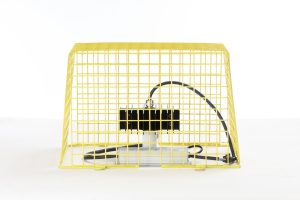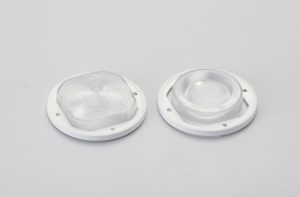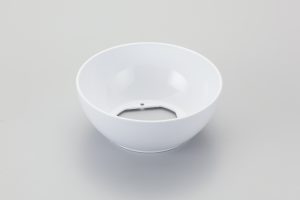 A range of spare parts, accessories and options are available for the new Chil-LED3 fitting, to provide ideal optical characteristics and protection for the system. The entire luminaire is now fully rebuildable and gaskets, seals, LED light source and other components can all be replaced without special tools.
Contact info@olivewoodtech.co.uk for further information.