We supply high power LED lighting for office, cold storage and outdoor use. We also provide consultancy in intelligent lighting solutions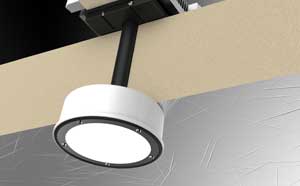 Olivewood's designers have taken a completely fresh look at how cold store lighting works and have come up with a radically new, patented design, known as Chil-LED.
LED Tri-proof Light
Designed to replace fluorescent tube fittings, The Olivewood Tri-Proof LED luminaire is an ideal lighting solution for harsh operating environments.